Fire at Notre Dame and Your Insurance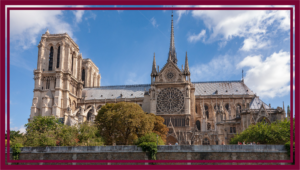 The devastating fire that engulfed the Notre Dame cathedral seemed to capture the attention of millions
this weekend. This Cathedral was built in the 12th and 13th centuries is not only a landmark for the
French but also a host to over 13 million visitors a year.
The good news from this event is that Notre Dame although severely damaged did not collapse. It is
also quite miraculous that only minor injuries were reported.
Now back to your insurance!
This event reminds our team at Herlihy Insurance Group of two very important things for all property
owners.
#1 Check that your building is insured to its replacement value. We are working hard to get all of our
clients to review the limit of insurance on their properties. We have had a few contractor clients check
their limits and even they are underinsured. We have also been working with our larger commercial
accounts and sharing our hired professional appraisers to assist our clients in reviewing their insurance
limits. If you have a Notre Dame like fire, you would want your entire home insured and not just part of
it!
#2 When you have contractors working at your home, confirm that they have commercial general
liability and workers compensation insurance in force while they are working on your property.
Although the cause of the Notre Dame fire has not been confirmed there is speculation that the fire may
have been sparked by contractor work. By confirming that all contractors working at your property have
insurance, you will then know that if the contractors are negligent and damage your property, you will
have access to their insurance limits for property repairs.
At this point you are probably all "insuranced" out so we won't even begin to talk about the Valuable
Items that have been lost in fire, but do check in with us on any Valuable Items you do own or acquire.
Special items do need special insurance coverage.
Aurevoir for today from Herlihy Insurance Group!
Contact Us:
info@herlihygroup.com
1.888.756.5159
Herlihy Group – Here to Help!