Fires, Floods, and Destruction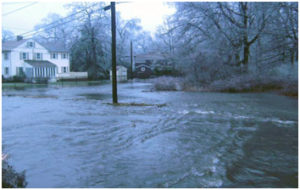 During the past week we have all seen the property damages caused by gas explosions in Lawrence, Andover and North Andover, MA and the damages caused by Hurricane Florence all over the news. We make sure that in our office, when these emergencies situations occur, we quickly scan our loss reports to see if any of our clients were directly impacted. What we found was that currently we do not have any claim reports to manage for your clients.
Through these disastrous moments we begin to discuss the phrase, "I Hope"
For our gas leaked damaged properties:
"I hope these property owners have updated their insurance and included…."
Insuring their property to its replacement value.
Insuring their property with Ordinance of law: (Covers additional costs of repairs that updated building codes require)
Insuring their property with Service Line: ( Covers for damage to under ground wiring and pipes that come into your home)
Insuring their property with :Home Systems Protection: (Designed to o cover all major equipment and systems in your home)
 For the Hurricane Florence property owners:
 "I hope these property owners have flood insurance and that they selected enough coverage"
 According to news sources in North Carolina only 10% of the flooded property owners actually have flood insurance. We think it is extremely important for all property owners to know that FLOOD COVERAGE is not included on the majority of property insurance policies. If you own a home near a flood prone area, you do need a separate insurance policy.
At Herlihy Insurance Group we review the flood options with our clients.  Not everyone needs flood insurance, but each property owner should review their property location to see if their are potential dangers. To learn more about your level of risk check out FEMA.gov a website designed to inform you whether you are in a high-risk zone.
 Your insurance policies are for your financial protection so please take a moment in the next few weeks and check out the property insurance coverage you have selected for your property.
 We at Herlihy Group are here to assist with any questions on your insurance selections.