Hit and Run
Sharing the claims of our clients……………………………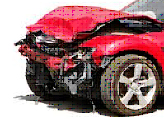 This is the claim story of an age old problem……………..  The Hit and Run.
Each year we have a number of these accidents reported to our agency.  If this has ever happened to you, the mention of the Hit and Run probably raises your blood pressure.
These unfortunate events usually go like this.  You park your car in a "safe" place and go off to your destination.  You come back to your car and it has been HIT by another vehicle.
So you call your agent to check in on what to do next and then you start to calculate all of the bills that will be coming your way!
Here is how this works.  If you have collision coverage and it looks like a vehicle hit your car the damage to your car will be covered, BUT there are expenses to consider.
First Expense:  Your deductible will apply in a Hit and Run.  Most clients carry a $500, $1000 or $2500 deductible on their collision coverage.
Second Expense: Renting a car while your car is being repaired.  About one half of our clients purchase rental coverage.  The other half decide to pass on this option.  In the Hit and Run case, those who have rental coverage will have the rental expense covered.  Those that do not have rental coverage will have the additional expense of a car rental bill.
Unfortunately there is not much we can do about these Hit and Run accidents!
What we like to do is share our claim stories so that you know what will be covered and what will not be covered if this happens to you.  Safe parking to all!