If Your Heating Oil Spills — Are you insured?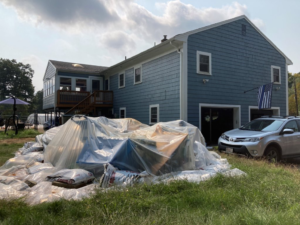 If you own your home or a rental property and heat with oil, we want you to check that you have included ESCAPED LIQUID FUEL coverage on your insurance policy.
The advantage of adding this coverage is that it can extend to cover damage to your property caused by the escape of liquid fuel. Without adding this coverage you would not have insurance protection for this type of damage.
In addition to protecting your own property you may also add liability coverage to protect you from liability caused by your fuel spill damages that damage the soil around your home, your neighbor's land and groundwater.
Here are a few things to review if you do heat your property with oil.
A Fuel System Means (in the Escaped Liquid Fuel Oil endorsement): Containers, tanks or vessels which are intended for heating, cooling, cooking or to power motor vehicles and are located on covered real property or an insured location.
Homes Built Before 1990. If you purchase this optional coverage and your home was built before 1990, you will be required to confirm that any fuel or supply lines that touch concrete, dirt or any other type of flooring are enclosed in a non-metallic covering. You must also show that any oil safety shut off valves or other approved release prevention methods are in place and have been installed per the manufacturer's instructions. Your oil burner service company will be able to help you with these requirements.
We know all of these different coverage options can be confusing.  We at Herlihy Insurance Group are here to help!  Give us a call or send us an email and we would be happy to provide you with additional info on this coverage.