Registry Changes Impact Our Clients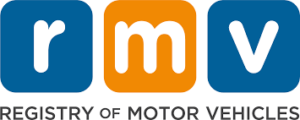 Massachusetts is like no other state I know when it comes to the registry and car insurance. Our work in servicing clients is extremely intertwined! The MA registry does not issue plates or transfer plates unless the car owner has all the right paperwork, no over outstanding tickets or fines, a valid license, money and an insurance stamp. Yes, we agree it is quite the list of requirements!
As a client service, our agency offers free registry services to our clients. We are happy to provide this service that saves our clients from going to the registry.
As we continue to provide this service a recent change in the registry process has made this more challenging for our clients. As of last week, the registry will only take payment for the exact amount of your transaction. If the amount of your payment is not correct, your item in some cases is returned to us for a replacement check. Previously we were allowed to send blank checks!
I know this does not sound like a big deal, but when our clients want their registrations ASAP, this new process potentially causes a 24 delay. This new registry process does not allow us to provide our clients with the type of turn around we used to have for their registry work.
At this point, you are probably wondering, why don't you just send the correct amount on the payment?
Great question! Unfortunately, even though there is a fee schedule, the registry is prorating fees and not always charging the scheduled fee charge.
You may ask, why does our agency care? We care because of the value this service provides to our clients and want to manage expectations that the service level may now because of a registry change. Our clients do get upset when registry work is "kicked back" as this delays the registration process.
We want to apologize in advance that we may not be able to complete your registration process in one day! The registry is aware of this inconvenience to clients and "they are working on this".
We will keep you posted on any updates!