Time to Clean Up those Beneficiaries?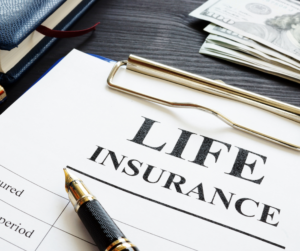 …it is at our house!
The last time my husband and I reviewed our "beneficiaries" we had different jobs, no grandchildren, and no in-laws!
So, as we start the new year, we are going back through all of our "things" to check that we have accurate information on our Wills, Life Insurance, 401k Accounts, and any other items that involve designated beneficiaries.
As this was not on my husband's radar of things we should get organized, before we could start this process I had to walk him through the "why bother."
My husband and I reviewed only our Life Insurance beneficiaries this week.
Here are a few things we talked about that I can share!
We purchased our different Life Insurance policies years ago. At the time, each policy was purchased for a specific reason. Now that our children are older and, as I like to suggest, "revenue neutral," today our family obligations have changed.
On each of our Life Insurance policies, we will be reviewing both our primary and secondary beneficiaries. We will also be reviewing our trust documents that were created with provision specifically for disbursement of Life Insurance proceeds.
Steps we will take:
Find the Life Insurance policies
Review the policies to see what the terms and pricing are (some of these policies are Employer Sponsored)
Review the primary and secondary beneficiaries
Find and review the trust documents that are referred to in our life policies.
For our beneficiary review project, it is a good thing the Patriots are out of the playoffs! This gives me more time to get my husband's attention!
Is this a fun project? No — but we will get it done!