If you live in Massachusetts, chances are you have registered and insured your car in this state. There are 12 standard coverage parts on the Massachusetts Personal Car Insurance policy.
For a quick overview, here's how we review the coverage parts with our clients.
Your car:
When you are reviewing coverage options, if you want your car covered for any damages done to the car you want to include COLLISION and COMPREHENSIVE coverage on your vehicle.
If you have a lienholder on your car this would be required. If you do not have a lienholder this coverage is optional BUT we recommend that our clients include both of these coverages on their policy if they want to be paid for covered damage to the vehicle.
Your liability:
This part of your policy covers you for bodily injuries and property damages caused by your insurance vehicle. It is extremely important that all vehicle owners make certain that their liability limits are sufficient.
Your bodily injury limit options start as low as $20,000 and go up to $500,000 on most policies. If you cause an accident and the injured party is hospitalized, chances are the medical bills will increase quickly even before any legal action occurs.
Your property damage limit options start as low as $25,000 and go up to $500,000 on most policies. How quickly would you go through a low limit os $25,000? Many cars today are valued at much more than $25,000.
Always ask for pricing options with higher liability limits.
Your uninsured and underinsured coverage:
This is probably one of the most misunderstood coverages on a car insurance policy!
Let's take a look. Let's say you are driving to the store and you are hit by a driver who drove right through a red light and you were seriously injured. Your extensive injuries and your lost time at work are both financial hardships. Unfortunately the at fault driver had no coverage or low limits, so you are not able to recover any damages from them. By selecting appropriate limits on your own Uninsured and Underinsured coverage, you could collect valuable benefits for your damages through your own policy.
The Massachusetts Automobile Policy: The 12 Coverage Parts
Protection for yourself, your family, and your cars
The Massachusetts Automobile Policy is actually made up of 12 parts. The first four parts listed below are required based on Massachusetts law and are referred to as Compulsory Insurance. The remainder are Optional Insurance, and are not required by law. However, these coverages provide additional insurance protection at a reasonable price.
A brief explanation of each coverage part is listed below.
REQUIRED COVERAGE
Bodily Injury to Others
Covers injuries to someone else resulting from a Massachusetts accident.
Personal Injury Protection
The benefits under this part are commonly known as 'PIP' or 'No-Fault' benefits. PIP benefits include medical expenses, lost wages, and replacement cost services.
Bodily Injury Caused by an Uninsured Auto
This coverage pays damages for bodily injury resulting from certain accidents caused by uninsured or hit-and-run autos.
Damage to Someone Else's Property
This coverage pays for damages to someone else whose auto or other property is damaged in an accident.
OPTIONAL COVERAGE
Optional Bodily Injury to Others
This coverage pays for damages to people injured or killed in accidents if you or a household member is legally responsible for the accident. Unlike the Compulsory part, this coverage does provide coverage for injuries to guest occupants and for accidents occurring outside of Massachusetts.
Medical Payments
This coverage pays for reasonable expenses for necessary medical and funeral services to yourself and your passengers incurred as the result of an accident.
Collision
This coverage pays for any direct and accidental damage to your auto caused by a collision.
Limited Collision
This coverage will pay in some situations for direct and accidental damage to your auto caused by a collision. Coverage is only provided for multiple car accidents in which the driver of the auto we are covering was no more than 50% at fault.
Comprehensive
Under this coverage we will pay for direct and accidental damage to, or loss of your auto, other than damage caused by a collision.
Substitute Transportation
This coverage reimburses you, up to the limits shown on the declaration page, in certain situations if your auto was in a collision and is being repaired or replaced.
Coverage is provided if your auto cannot be used because of damage or loss, including theft, that is covered under Comprehensive.
Towing and Labor
This coverage pays for towing and labor costs, up to the limit shown on the declaration page, incurred each time your auto is disabled.
Bodily Injury Caused By An Underinsured Auto
This coverage pays for damages for bodily injury as the result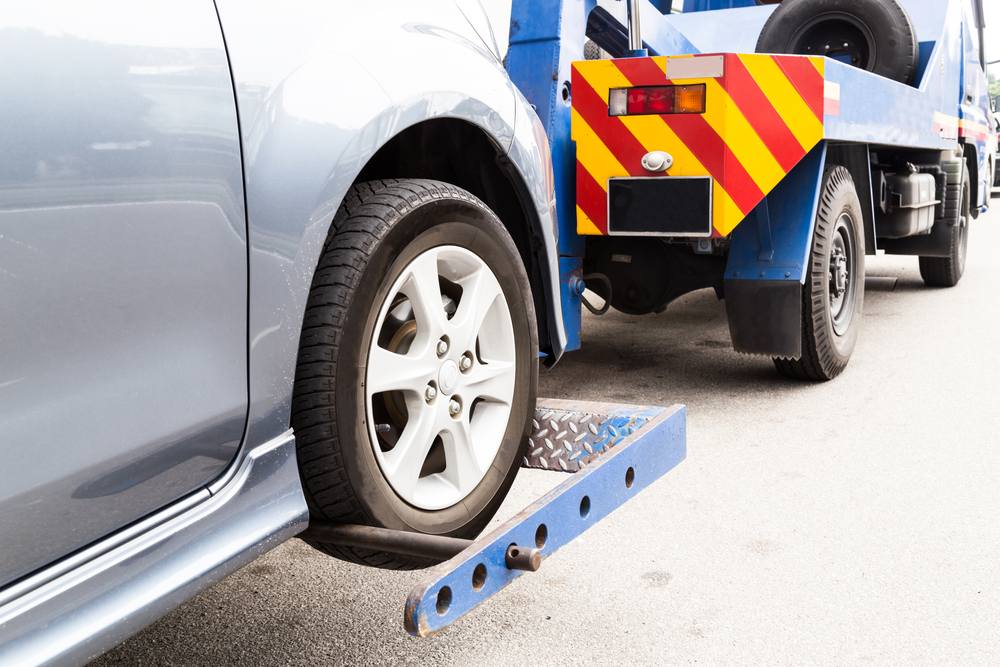 Additional Optional Insurance Coverages to Consider:
Accident Forgiveness
For eligible drivers when this is purchased and you are at fault for an accident, you avoid Merit Rating Surcharges to your driving record
Roadside Assistance
Assistance with roadside mishaps like flat tire, dead battery, emergency fuel delivery. This is an additional coverage and each company has its own benefits
GAP Coverage
In event of a covered totaled loss company pays unpaid portion of your car loan subject to terms of Gap coverage agreement
OEM Coverage
Car parts damaged in a covered loss are replaced with with original manufacturer's equipment
Pet Coverage
$500 Veterinary care when a pet is injured in your vehicle at the time of a covered loss
Disappearing Deductible
Your deductible is waived up to a certain amount if you have a clean driving record
Maximize your savings
During the course of the year our Massachusetts insurance companies adjust rates, discounts, and coverage options. We recommend that you check in with your agent on your options 30 days prior to the renewal time of your car insurance policy. At that time we would review any changes or updates that may impact your upcoming renewal. It is a great time to review all of your price and coverage options.
Most Common Car Savings options for this year
| | | |
| --- | --- | --- |
| Higher deductibles | Number of years driving | Number of miles you drive your car annually |
| Anti Theft Device | Good Student Credit | Student Away Credit |
| Motor Club Membership Credit ( AAA) | AARP credit | Electronic Policy Credit |
| Pay in Full Credit | Pay by Electronic Funds Plan | Pan Mass Donation Credit |
| Multi-Policy Savings | Add Accident Forgiveness | Hybrid Vehicle Credit |
| Multi-Car Credit | Homeowner Credit | Accident Prevention Course Credit |
| Safe Driving Credit | Continuous Insurance Credit | Shop Early Credit |
| Intell Drive Program | Driver Training Discount | Telematics – Info Savings |
What is a deductible?
A deductible is the amount of money you pay out of pocket for the cost of damages to your car before the insurance company pays. Think of it as the part of a loss you have chosen to cover yourself.
Here's an example: You chose a $500 deductible when you purchased your auto policy. This means that you have agreed to pay the first $500 in expenses as a result of your car damage.
Who needs to be listed on my policy as drivers?
In Massachusetts the policy requires that you list all household members and regular users of your car.
If these drivers have their own personal car insurance policy, they may be listed as deferred drivers.
What happens if I do not list a required driver on my policy and that driver has an accident with my car?
Failure to list a required driver may result in the denial of a claim payments.  It is extremely important to keep your driver list updated.
Is it necessary to update my car insurance information when I move to a new town or city?
Yes, one of the conditions of a Massachusetts car insurance policies is that the garaging of your car be accurate.  Since different cities and towns have different insurance rates, the pricing may change when you move and you policy does need to be updated.
What is Accident Forgiveness?
Accident Forgiveness is an additional coverage that you may add to your policy.
This coverage is available to drivers with excellent driving records.  The exact terms of the coverage do vary from company to company but basically this provides forgiveness of Merit Rating premium costs generated by an at fault accident.
Check out this link for detailed info on the Massachusetts Merit rating Plan and charges: http://www.massrmv.com/MeritRatingBoard.aspx
What is the difference between collision and comprehensive coverage?
Collision coverage provides coverage for your car that is damage in a covered accident.
Comprehensive coverage provide coverage for incidents that damaged your car other than collision.
Glass losses are the most frequent type of comprehensive loss that clients experience.  In Massachusetts you should be sure to secure full glass coverage. ( no deductible)
Do I need more bodily injury liability than the state minimum limits?
You select your limits of liability on your insurance.  Herlihy Insurance Group believes that the state minimum limit of $20,0000 per person / $40,000 per accident is woefully inadequate.   We review policy limit options with our clients and make appropriate recommendations for each client.
What is uninsured motorists coverage?
This coverage pays for damages for bodily injury resulting from certain accidents caused by a driver with no insurance.  In Massachusetts, although car insurance is mandatory, it is estimated that up to 30% of drivers may be un or underinsured.
Does my insurance cover me for damage caused by a hit and run incident?
Damage to your insured car with collision coverage will be covered subject to your deductible.  It is also required that your hit and run incident be reported to the police.
What is the difference between Bodily Injury and Medical payments on my car insurance policy?
Bodily Injury Liability pays for coverage against you for injuries you caused with your car.
Medical payments is designed to provide medical payment coverage for individuals in your car at the time of an accident.
Does my car insurance policy cover me when I rent a car?
This is a tricky one.  If you are renting a "replacement" car while on vacation or while your car is being repaired, the coverage you have on your Massachusetts car insurance policy typically follows you BUT the rental agreement that you sign may agree to reimburse the rental company for expenses NOT covered on your own policy.  An examples of this is loss of use of the rental car.  Talk to you insurance agent about the specifics of your rental and your own policy.  Be careful.
What is Gap Insurance and why would I need this?
If you have a loan on your car this is one coverage you may want to consider.
The standard Massachusetts car insurance policy offers comprehensive and collision coverage for your car.  This coverage is most typically provided on an ACTUAL CASH VALUE.
The issue that many of our clients face today is that their loan or lease agreement on their car is greater than the actual cash value of their car.  This frequently happens with valuations of new vehicles.
By adding  the GAP Insurance option to your car insurance policy, you extend your coverage  to provide you with difference between the loan/lease agreement balance on your new car and the actual cash value of your car.
It should be reviewed the all GAP Coverage offers are not the same.  If you do elect the GAP Option review exactly what will be included for coverage.   Some Gap Insurance offerings do not include carry-over balances from prior leases or liens and also exclude excess mileage, warranty and past due charges.
What is a deferred driver on a Massachusetts car Insurance Policy?
A deferred driver is a driver that is listed and "rated" as a driver on another Massachusetts car insurance policy.
On most policies when you list a deferred driver on your policy the deferred driver's driving record and experience is not rated on your policy.
A deferred driver is insured to drive the cars on your policy as long as they are rated on another Massachusetts car insurance policy.
What is an excluded driver on a Massachusetts car insurance policy?
An excluded driver is excluded from coverage for driving the indicated cars.  Typically a driver will be excluded from one or more cars on a policy but not excluded from the other cars.  By excluding an operator from a car, that operator will not be charged as a driver on the excluded cars. If the excluded operator does drive the excluded car there will be no claim payments for an optional coverages.  Drivers should only be excluded from cars if they will not drive the cars.
Does my child need to be listed on my car insurance when they have a Learners Permit?
You do not need to add your child to your policy as a driver until they have passed their driving license test.
Individuals with learner permits are permitted to drive your car without being listed on your policy.
Ridesharing and Insurance
You've probably heard of ridesharing companies by name, such as Lyft® and Uber®. But, do you know enough about these and other Transportation Network Companies (TNCs) to protect yourself in the event of a loss? Ridesharing is still a new concept in the insurance industry and the laws and regulations for this activity are evolving. The following information is intended to provide a basic overview of ridesharing as it currently exists. It is in your best interest to discuss all insurance coverage questions, needs, and potential exposures with your local independent insurance agent.
How is using a TNC different than using a taxi?
A taxi service is regulated by laws designed to protect drivers and passengers. As such, a taxi service must be licensed and meet certain standards in order to purchase taxi insurance.
TNCs such as Lyft® and Uber®, on the other hand, are not entirely regulated by laws at this point. Drivers need a valid driver's license, must own a car, and must meet TNC driver requirements, which vary from company to company.
Are ridesharing drivers insured?
TNC drivers are likely using their personal vehicles, and personal auto insurance generally excludes coverage when the auto is used to transport passengers for a fee (aka livery service). Any TNC driver needs to have a commercial car insurance policy to properly respond to any claims for their vehicle.
Is ridesharing really worth worrying about?
If you are driving for a TNC you should address this issue and obtain a commercial auto insurance policy.
Unfortunately the majority of TNC drivers that we have spoken with are not selecting to obtain the commercial insurance that they need.
If you are a passenger in a Massachusetts TNC, it is very unclear who would be providing you with insurance protection if you were injured while riding in a TNC vehicle. At this time, coverage gaps still exist in many circumstances that might let both the driver and passenger exposed to uninsured damages.