Are you a landlord? Do you need your rents?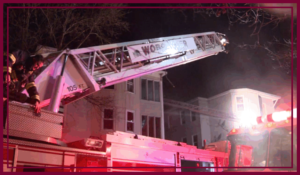 Last week another substantial fire occurred in Worcester. Seven individuals went to the hospital and initial reports indicate that  fourteen people were displaced.
Every time we see a fire on the news our office typically then goes through the list of insurance coverage we hope that building owner purchased. This week we spent some time talking about loss of rents and thought we would share some general information about this important coverage.
Most building owners include coverage for their building and their liability as a landlord as most banks and financial institutions require this insurance for lending. But we have not seen them require loss of rents coverage which could be extremely important to the landlord.
What can loss of rents do for the landlord? If there is a covered loss at your property, (like a fire) and you added loss of rents coverage to your policy, the insurance company will then pay you the rents you lost when your building was uninhabitable. For this coverage you decide your limit for loss of rents. Different policies do have different options. If you are a landlord, please check to see if you have added this coverage to your policy.
Contact Us:
info@herlihygroup.com
1.888.756.5159
Herlihy Group – Here to Help!