Home Cyber Insurance: Is it for your family?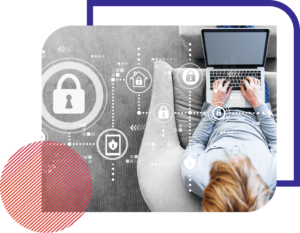 Home Cyber Protection is now offered from most of our personal insurance companies.
We know that not all of our clients will be interested in this additional coverage but we believe it is important to share this info.
Home Cyber Protection is insurance coverage that protects individuals and families from a range of personal cyber risks.
Here are a few examples:
Cyber Attack
An insurance opened a file in an email he received and the email unleashed a virus. The virus affected his computer, forcing the insured to hire an outside expert to reformat the hard drive, reinstall the operating system and restore data from a backup. 
Cyber Extortion
You receive a ransom email on your computer after you noticed your files were locked. The email states that your files were encrypted and you need to pay for a decryption key to get your file info. The ransom email outlines the terms and rising ransom details. After consulting with and expert and approval by the insurance company, the ransom was paid and you were reimbursed up to your limit.

Online Fraud:
You are defrauded by an internet scam. This one could be almost anything! You can go to Current 2021 Top 10 Lists of Scams and Fraud to see what cyber thieves are up to! Current 2021 Top 10 List of Scams and Frauds (consumerfraudreporting.org)

When reviewing your Cyber Home Protection options you will select a benefit limit of $25,000, $50,000 or higher. The cost for this additional coverage starts at $40-$50 for the year.

If you are interested in more details on this offering just let us know! We would be happy to review coverage details and pricing with you. Until then, keep your passwords updated and careful where you click!