Celebrating Birthdays and Disability Insurance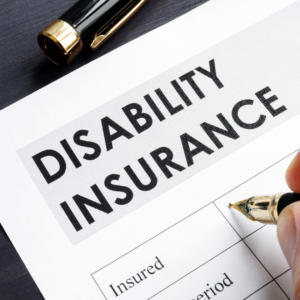 As I recently celebrated birthdays with an octogenarian and a nonagenarian, at both events we marveled at the activities that these birthday people were enjoying! As we were celebrating, we also shared recent events impacting the lives of a few friends.
Two previously healthy friends in their 50s and 60s have encountered some significant health challenges.   None of us would have predicted that these two healthy people would now be unable to work for an extended period of time.
We truly do never know what may be just around the corner and that is why we suggest you check if you have Disability Insurance.
There are two basic types of disability insurance:
Short Term: Short-term disability insurance, which provides income replacement benefits for temporary injuries or illnesses. Long-term disability coverage isn't the same as workers' compensation or FMLA benefits either.
Long Term: Long-term disability insurance replaces lost income for people who are unable to work for an extended period of time due to injury or illness. Typically, an extended period means three months or longer. Long-term disability insurance can also cover you in situations where you're unable to return to work because of a permanent disability.
Fortunately, our friends do have both short term and long term disability insurance.
Our question is. "What about you?" Have you reviewed your short term and long term disability options?
You may want to consider purchasing disability insurance coverage or participating in your employer's cover if you:
Are the primary breadwinner for your family
Have no other sources of income outside your current job or self-employment
Have limited financial resources (i.e. an emergency fund or investments) or want to avoid tapping into those resources if you're unable to work
If you have questions about short term or long term disability for yourself or for your business, please us know!  We would be happy to review these options with you.