From Our Business to Yours!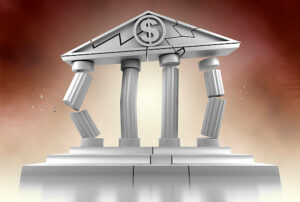 Watch your bank accounts closely!
After watching the bank failures of last week, our business is certainly talking about the financial institutions we are using! I would venture to say that most businesses are also asking more questions about their funds and access to credit.
Whatever your opinions are on the topic of these failed banks, we do think it is a fact that these bank failures will cause some bank clients to setup new bank accounts.
Because of this, we will most likely see some of our clients, vendors, and customers updating their bank account information or other invoicing systems. This may seem quite normal, but beware of cyber thieves!
We see the cyber thieves trolling frequently on our emails. They send requests to change payroll records, wire funds, send a check — all fraudulent requests that we have experienced.
At Herlihy Insurance, we have some controls in place to confirm many bank transactions verbally with our finance team. We urge all businesses to be extra vigilant regarding banking transactions, bill payments, and other tasks that involve moving around funds.
On an insurance note — check in with us to make sure you have ADDED coverage for ELECTRONIC FUNDS TRANSFER. This type of crime insurance is an important protection for all businesses. Please note, this is not included automatically on most standard property coverage policies.
If you have any questions on this, please let us know!  Keep your funds safe out there!