Snow Piles and Your Roof!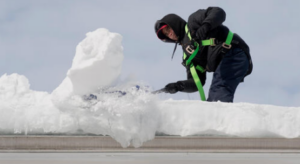 We know it seems a bit odd that we're talking about snow in MARCH, but Mother Nature feels differently!
At Herlihy Insurance Group, we are having some snow damage claims roll in today.
Here is our reminder to all regarding your roof!
Roof collapse caused by snow, ice, or sleet would be covered by a standard homeowners insurance policy
Damage to your ceiling and personal belongings would also be covered if your roof collapses on top of them
It's best to keep your roof in good condition in order to avoid damage to the rest of your home in the event of a roof collapse
The good news is, this snow will be melting quickly! Stay warm out there!