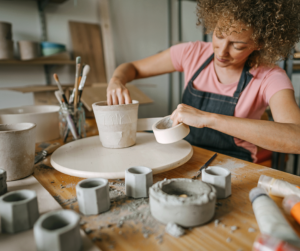 Home based businesses are growing and changing! A recent study from the insurance industry indicated that there are more than 15 million home based businesses in the United States. The study also shared that most home based entrepreneurs have a few common motivators.
Pursuing a passion
Being your own boss
Pursuing a "side hustle"
Many of these home based business are not your typical brick and mortar businesses, and we suggest they consider some type of business insurance.
When you are operating your business from your home or garage location, your home insurance policy will not provide protection for any related business losses.
At Herlihy Insurance Group, we have established the Herlihy Advantage Program that provides our small business clients with one account manager to handle both their personal and business insurance needs.
By having one insurance professional handle all insurance needs, we are able to review and coordinate how your personal insurance and business insurance policies work together. You will have just the right coverage for your home and business.
Not sure if you have a home business? That is a great question! Hobby or business? The insurance companies do differ slightly on this definition. One definition is "earn more than $2,000 in a twelve-month period" and this is considered a business.
Don't keep your home business a secret! Review any business activities with us so that we can provide you with insurance options.
Got any interesting home businesses? Do share with us! We love to know what our clients are up to!