Local 3 Family Fire: Home a Total Loss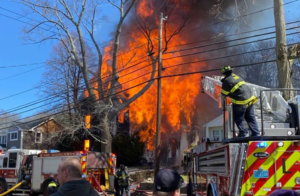 Thankfully no residents were injured but the fire fighters had a tough job at this recent fire in Lynn, MA.
Unfortunately for the home owner it appears that this is a total loss.
No one thinks it can happen to them. Accidents, fires, lightning strikes… they can happen to anyone.
If you do own a home or a property, please check in with us on your insurance limits and coverage. When a tragedy like this happens, we want to make sure you have the right insurance coverage for the right amount.
All home insurance policies are not the same! Check on yours!
One home insurance goal is to have a Replacement Cost limit of insurance on your home. This should be the amount of money to build the exact same home where it stands now. This is different than a home's market value.
Question about your limits? Let us know!