Homeowners: Do You Know Your Rebuild Cost??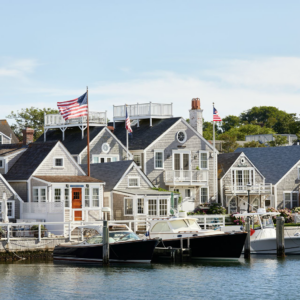 As I enjoy summertime in our neighborhood, I recently came across these photos of these gorgeous cottages on Nantucket. The cottages range in size from 350 square feet to 2,200 square feet, and have sold for as much as $6.7 million. Several of these cottages were assessed at more than $10,000 per square foot. Needless to say, my husband was not in agreement that we should look into this type of real estate.
What is a home worth? Of course we all know a home is only worth what a willing buyer will pay, and that can certainly fluctuate.
In our insurance world, we need our home owners to focus on their home REBUILD cost. Construction costs vary significantly from zip code to zip code. There are many factors that have impacted so many costs during the past two years.
For this reason, we are urging all of our homeowners to be active in their home rebuild valuation.
Here are a few things you can do:
Find out how much your home is insured for should a total loss occur
Determine the current square footage of your home
Calculate the resulting insurance on a square footage basis
Ask local builders or the local building association about the cost per square foot of rebuilding a home in your community
Need help? We are here to assist! We are certainly not builders, but our insurance companies do have some estimating tools that may help guide you in determining your 2022 REBUILD cost.
As the summer winds up, I know many of you will consider this a fall project! We can wait for fall, but please do check out your insurance limits!