A New Year Means New Beginnings for Volunteers!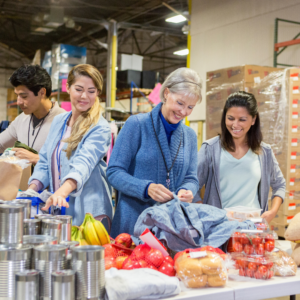 This question recently came up at our dinner table! Well, it was actually a 'virtual table' of sorts, but a food-sharing experience in one way.
Two of my family members shared that they are volunteering again this year.
As usual, I congratulated them on their talent sharing, and also mentioned…………………………  you should look into that!
Whether their chosen volunteer organization has them handling funds, driving participants, or serving meals, they need to figure out: what happens if something goes wrong?
There is no one set of answers for this question, but please do ask the organizations you are planning to volunteer with a few questions:
Does your organization have Liability Insurance?
What benefits, if needed, would this policy provide for me as a volunteer if I were named in an incident?
If you are a Board Member, do they have Directors and Officers Insurance for you?
In many cases, you may find that the liability insurance provided by the volunteer program isn't enough for you — especially if you have a good deal of assets you want to protect.
In that case, you can buy additional liability insurance yourself. If you'd like to learn more about this, please do check in with our agency.
Volunteering is AWESOME!  Please do take a moment to see how your current insurance program can assist in supporting you in your volunteer activities!