Your Office – Your Home – Beware of Vendor Fraud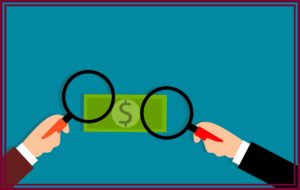 With vacation days, missed emails and of course a few mail items read later than usual at our house we typically get an overdue notice of some sort! Of course that never happens at our office, but at our house…….. well maybe. I recently read a Vendor Fraud case that really got me thinking.
In this case an accounting manager allegedly stole the money while working for the organization, initially as an independent contractor and then as an employee, from 2009 to 2016.
According to a spokesperson for the U.S. Department of Justice (DOJ), the man formed a Nevada-based corporation with a name similar to one of his employer's vendors. He then opened a bank account that he had sole control over in the corporation's name. He used the real letterhead of the employer's vendor to create fake letterhead on which to submit his fraudulent invoices to the employer.
The DOJ further alleges that the former accounting manager used his position "to approve and direct payments totaling more than $36 million to this bank account."
At Herlihy Insurance Group we do have procedures in place to check and verify vendor invoices and payments as well as the transferring of any funds. This case got me thinking…… are we careful enough?
Here are a few recommendations suggested by Travelers Risk Management Services. If you are running a business or a very busy household, I think this is worth a read:
"Train your accounting employees to make sure that the name and information listed on all invoices is exactly accurate. Fraudsters may create a fake organization with a name that is very similar to one of your vendors. In that case, small details can signal that the invoice is fraudulent. Educate those in accounting and other relevant departments on vendor impersonation and other forms of fraud to watch out for. Provide a third party to which they can report suspected internal or third party fraud.
Your organization must also create a system of checks and balances whereby you make sure that the vendor actually performed the work or supplied the products or services specified in the invoice. In addition, reduce the risk of fraud by checking that the vendor is not paid more than once for any given service, product, or job.
To prevent vendor impersonation fraud that redirects payments, do not assume that communication requesting a change to a vendor's direct deposit account number is legitimate. Always follow up with the vendor or contractor using the known phone number, not a phone number included in the request.
Require at least two individuals, ideally in different departments, to sign off on payments to reduce the risk of fraud and collusion. Routinely audit your financial records, looking for signs of vendor impersonation and other types of fraud."
I am sure you worked hard to accumulate your assets. Please take a few moments to consider how you are protecting them!
Contact Us:
info@herlihygroup.com
1.888.756.5159
Herlihy Group – Here to Help!