Back to School and Your Cars!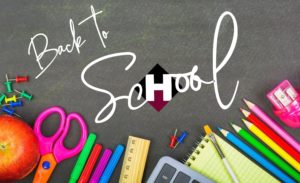 At Herlihy Insurance Group we  love this time of year when the kids around us all head back to school!  As you are reorganizing your kids, cars, and chauffeur duties, once you have your new routines setup it is a perfect time to update any insurance related things! Here's are a few more  of  our insurance back-to-school checklist items for your household cars!
Any new drivers in your home?

Any listed drivers moving  away to school?
Any cars going off to a campus?
Do all your new drivers know the Junior Operator License Restrictions? Click here to learn more about Junior Operator License Restrictions

Any drivers in your home "swapping cars" with another household member?

Do your car drivers know who can drive the cars and be insured?  (Great question to review with any kids taking cars to college!)

Any drivers attend Skid School this summer for an additional savings on their insurance?

Any interest in telematics APP from your car insurance company?  Click here to check out this app from Safety Insurance 
Anyone driving anyone for a fee this year?  If so, let us know!
Contact Us:
info@herlihygroup.com
1.888.756.5159
Herlihy Group – Here to Help!