Celebrating Small Business Week at Herlihy Insurance Group!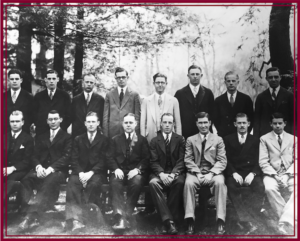 The year was 1927 Jim Herlihy was departing from Holy Cross College and embarking on his insurance career by starting James J Herlihy Insurance Agency. Inc.
This was the year Charles Lindberg crossed the Atlantic in the first solo flight and the Wall Street crash of 1929 had not yet occurred. I am sure that my Grandfather was optimistic about his new business and what he planned to accomplish.
Today over 92 years later Jim's small business, now called The Herlihy Insurance Group is still growing and changing with our clients, companies , employees ,community members, neighbors, and vendors. We are committed to meeting and exceeding our client expectations and giving back to our community that has supported us over the years.
Insurance is a funny thing. No one really wants to spend money on it, but in many cases you have to have this financial protection as a requirement for your new car, home or business. As I take a look around at all the small businesses we support this year, I love to hear the story of how they got started and where they are going. There is always a pretty interesting story behind each small business.
At Herlihy Insurance Group this week we want to give a shout out to all small business and say CONGRATS on your successes and we appreciate you in our community. At our agency we LOVE small businesses and are currently rebuilding our small business department to make the insurance life of a small business owner much simpler! Interested in hearing more? Email jimherlihy@herlihygroup.com!
Contact Us:
info@herlihygroup.com
1.888.756.5159
Herlihy Group – Here to Help!