Graduation, Wedding, Barbecue…. Is it Party Time At Your House?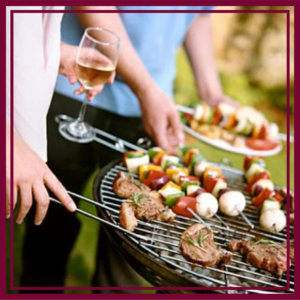 At Herlihy Insurance Group we know there is nothing quite like a family party. All are invited and for those who love to host it is a pleasure to share your home with others for celebrations.
Whether you are a parent with kids or an empty nester with friends, as you host events please be aware that when you host events at your home, you may be held responsible for injuries or damages that occur as a result of your event.
Since all home insurance policies are different if you are hosting a larger gathering and serving liquor we do suggest you check in with your home insurance agent on your host liquor liability coverage.
Consider this example:
After a dinner party, you are cleaning up and notice that your guests went through more wine than expected. It turns out that the guest you topped off a few times had a bit too much and hit another car on the ride home. You soon find out that you are also being sued for providing them with the alcohol and not preventing them from driving home intoxicated.
Your liability for bodily injury or property damage arising out of serving alcohol to your guests can be covered by your homeowners policy. This is referred to as host liquor liability. However, not all Massachusetts home insurance policies now cover this. Some policies no longer cover you for the liability arising out of their use of an auto. This means that there is no longer coverage for your liability arising from a guest drinking too much and getting behind the wheel.
Planning on hosting a party soon? Give us a call to check on your Home Insurance policy to make sure you are all set. All Home Insurance policies are not the same!   Enjoy your celebrations and safe hosting to all!
Contact Us:
info@herlihygroup.com
1.888.756.5159
Herlihy Group – Here to Help!