Newsletter Winter 2022 | Vacation Time & Rental Coverage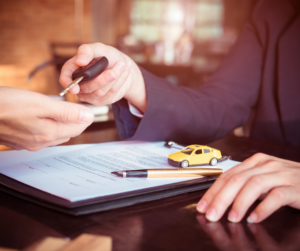 Vacation Time and Rental Car Coverage

Some of our clients are flying to warmer destinations and facing that question from the car rental representative, "would you like to add insurance?" People tend to have the vague notion that they don't really need to buy rental car insurance – which somehow is covered already. With just enough doubt in their minds, and the need to make a quick decision, perhaps they buy it just to be safe.

So, which is it?  Do you need to buy rental car insurance or not?
Truth be told, there isn't a one-size-fits-all answer. However, you can likely reach a conclusion you're comfortable with by considering these questions:
What Types of Rental Car Insurance Are Available?


Typically, car rental agencies will offer you four types of insurance to purchase:
Collision damage waiver – The rental car company won't charge you for a damaged or stolen vehicle when you buy this.
Supplemental liability protection – Electing this will ensure you're covered for costs to others if you cause an accident in the rental.
Personal accident insurance – This coverage will pay for injuries or death of the driver and passengers of your rental car.
Personal effects coverage – Reimburses you for stolen personal items while renting the car.
What Rental Car Coverage Might I Already Have?


Start with your personal auto insurance. It's likely that your policy will provide the same level of coverage for your rental as it does for your own car. That usually includes liability insurance, and, depending on the policy you purchased, may include collision, comprehensive and medical payments, too. There are exclusions, however. Some insurers won't cover rentals in a foreign country, or rentals that are being used for business. Get in touch with Herlihy Insurance to review the specifics of what goes with you and what does not!