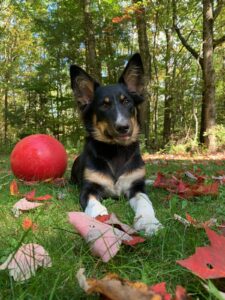 According to the American Society for the Prevention of Cruelty to Animals more than 23 million Americans – about 1 in 5 – adopted a pet during the pandemic. The pictures are all adorable. The new household habits created by these pets – interesting.
For those that still have their pets, do take a moment to check your personal liability limits.
I know this was not on "The Puppy Checklist" for new Puppy Parents, but here are a few facts for new Puppy Parents (or any dog owners) to consider:
– Approximately 4.5 million people were bit by dogs in 2019, and one in five of the victims required medical attention according to the AVMA. The average cost of a dog bite claim was $39,017 in 2019.
– At Herlihy Insurance Group our average dog bite claims run about $100,000 and we have seen some go up as high as $250,000.
Where do most dog bites occur and who gets bit most often? 
Statistically
– 61 percent of dog bites occur at the owner's home
– 77 percent of victims are bitten by a dog owned by a family member or family friend
How can you protect yourself from the liability associated with your dog bite claim?
Please check in on your home insurance coverage to make certain that you do not have any coverage limitations for any injuries caused by your pets. The personal liability coverage on a home insurance policy typically provides coverage for dog bite injuries UNLESS a specific company has eliminated this coverage.
That was probably not of the Puppy Checklist, but is worth a review.
PS – We missed National Dog Bite Prevention Week in April! We will catch that one next year. Until then check your insurance coverage!