What's in Your Lease Agreement?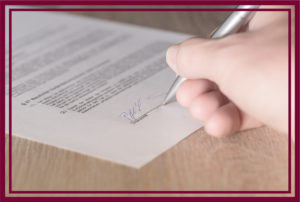 This time of year always seems we have many clients moving around. Whether this it's a growing business client, students moving to a new summer location, employment relocations, or home sellers down sizing, if they are renting a new location a new lease is part of the process.
Renting and leasing property comes with a lot of risk, which is why the insurance clause is one of the most important parts of a lease agreement. Many lease contract insurance provisions are similar. It is extremely important to understand what is in your lease.
Here are a few important insurance questions to consider when reviewing your lease terms:
Who is responsible for insuring what?
Do both the Tenant and the Landlord have insurance requirements?
Do you have enough coverage for your leasehold improvements?
Did you build out any of the space?
Who carries the liability burden and when?
Before you sign a new lease we suggest you have your insurance agent review the insurance provisions. We at Herlihy Insurance review your insurance policies with the insurance requirements of your lease and then let you know if you need any insurance updates to be in compliance with your lease. After our review, the lease should go off to your legal counsel for further review.
Signing a new lease soon? Just let us know. We are happy to assist with deciphering the insurance provisions for you!
Contact Us:
info@herlihygroup.com
1.888.756.5159
Herlihy Group – Here to Help!