Newsletter Spring 2023 | The Importance of a Good Umbrella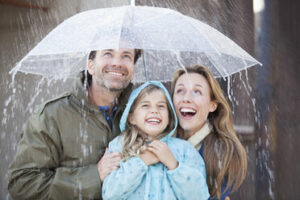 At Herlihy Insurance, we like to say, 'a good umbrella  covers your Gaps and withstands the unplanned liability storms that may be out there.' Did you also know that this is one of the lowest priced insurance policies out there that provides you with at least $1,000,000 of liability protection?
If you own a home, have teen drivers, or have assets valued at greater than $100,000 in your name, now is the time to review your Personal Umbrella Options. You have worked hard to build your assets, now give them the extra layer of liability protection them deserve!
Sharing a few scenarios where Herlihy Group clients have benefited from having Umbrella Coverage: car collision, golf cart collision, boating accident, bicycle collision, paint ball incident, striking a pedestrian. Our clients did not plan on any of these! Fortunately they had a good umbrella ready.
Check in with us on your umbrella options today! Already secured your umbrella? Check your limit with us. Increased limits of two to ten million are available for you review!