Newsletter Winter 2022 | How Does Inflation in 2022 Impact Your Home Insurance?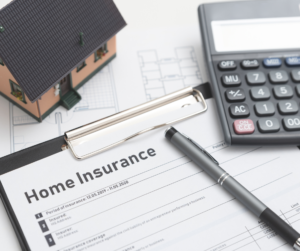 How Does Inflation in 2022 Impact Your Home Insurance?
Inflation can affect homeowners insurance in multiple ways… labor and repair expenses have risen.
Not surprisingly, the more expensive it is for home repairs, the more insurance coverage you may need on your home.   As with most things, location plays an important role in determining costs—local construction costs, burglary rates, hurricane, tornado and  earthquake possibilities, building codes, even how close the nearest fire station is are contributing factors.
If you've shopped at Home Depot or Lowe's lately, you've probably noticed that the price tags on building materials have risen dramatically. In the first year of the pandemic, lumber prices alone jumped 42%.1 Steel mill products rose a staggering 81% in the first three quarters of 2021.2 Higher materials costs naturally lead to more expensive bids on home repairs and new construction.
In addition to this cost increase the home-building industry is facing a shortfall of at least 200,000 skilled trade workers, which is driving up construction-related labor costs… so what is a homeowner to do?
Review the limit of insurance on your home to ensure that this represents the "REPLACEMENT Value" of your home
Since we do not know what changes you may have made to your home since we first started your home insurance coverage, let us know if you would like to complete a brief survey to review your home replacement value
Let us know if you would like to review all available savings credit options on your home insurance package
Sorry that we can't do much about inflation, but we can work with you to get the best home insurance value for your family.